News
---
JULI
---
BITE CLUB JULY @ Arena Freigelände | 20.07.2018
---
Berlin's streetfood party is back! Returning once a month to our beautiful Spreeside location all Summer, we happily
invite you to our July edition.
For more information: Facebook Event | Facebook Arena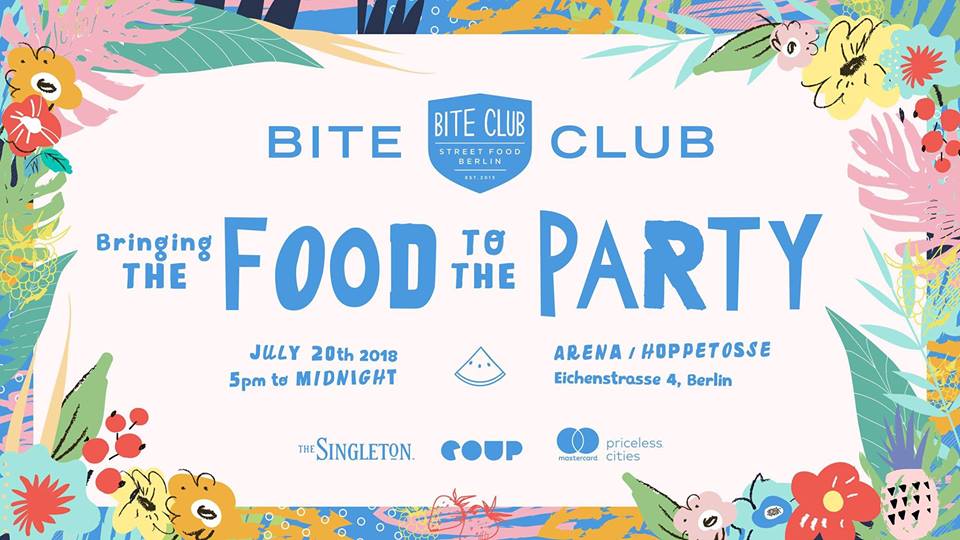 ---
Badeschiff Session #2 – Soular 23 feat. Rachelle Jeanty @ Badeschiff  | 27.07.2018
---
"Badeschiff Sessions" presented by ASK HELMUT und QIEZ
If you have  sand under your feet, a pool in the Spree and the most beautiful sounds of soul & jazz in your ear, then
you are
exactly right at the Badeschiff Sessions. Renowned for her incredible live presence, Rachelle Jeanty started her
Career
on a two-year world tour as background singer for Celine Dion.
Weitere Informationen: Facebook Event | Tickets | Facebook Badeschiff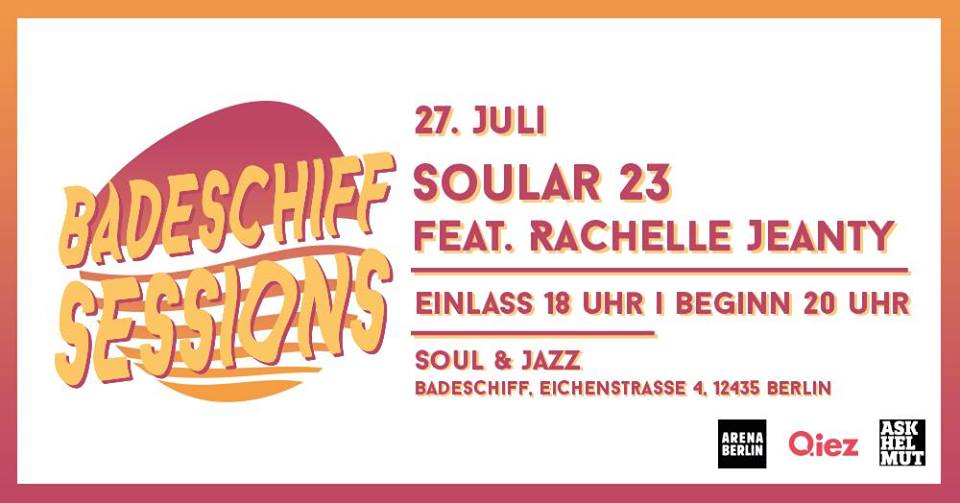 ---