News
---
APRIL
---
Stützpunkt Family Affair @ Arena Club | 27.04.2018
---
This time around we want to initiate the beginning of summer with our first Stützpunkt Family Affair. We invite all of you to
party with us at Arena Club to make this a special one.
LINE UP:
Abayomi
Chami b2b Saturator
Staím b2b Tymotica
Background Radiation
For further information: Facebook Event | Resident Advisor | Facebook Arena Club

---
Badeschiff  | 28. & 29.04.2018
---
Wegen der guten Wetteraussichten öffnen wir den Badeschiff-Strand und die Bar bereits am Wochenende ab 12h.
Weitere Informationen: Facebook Badeschiff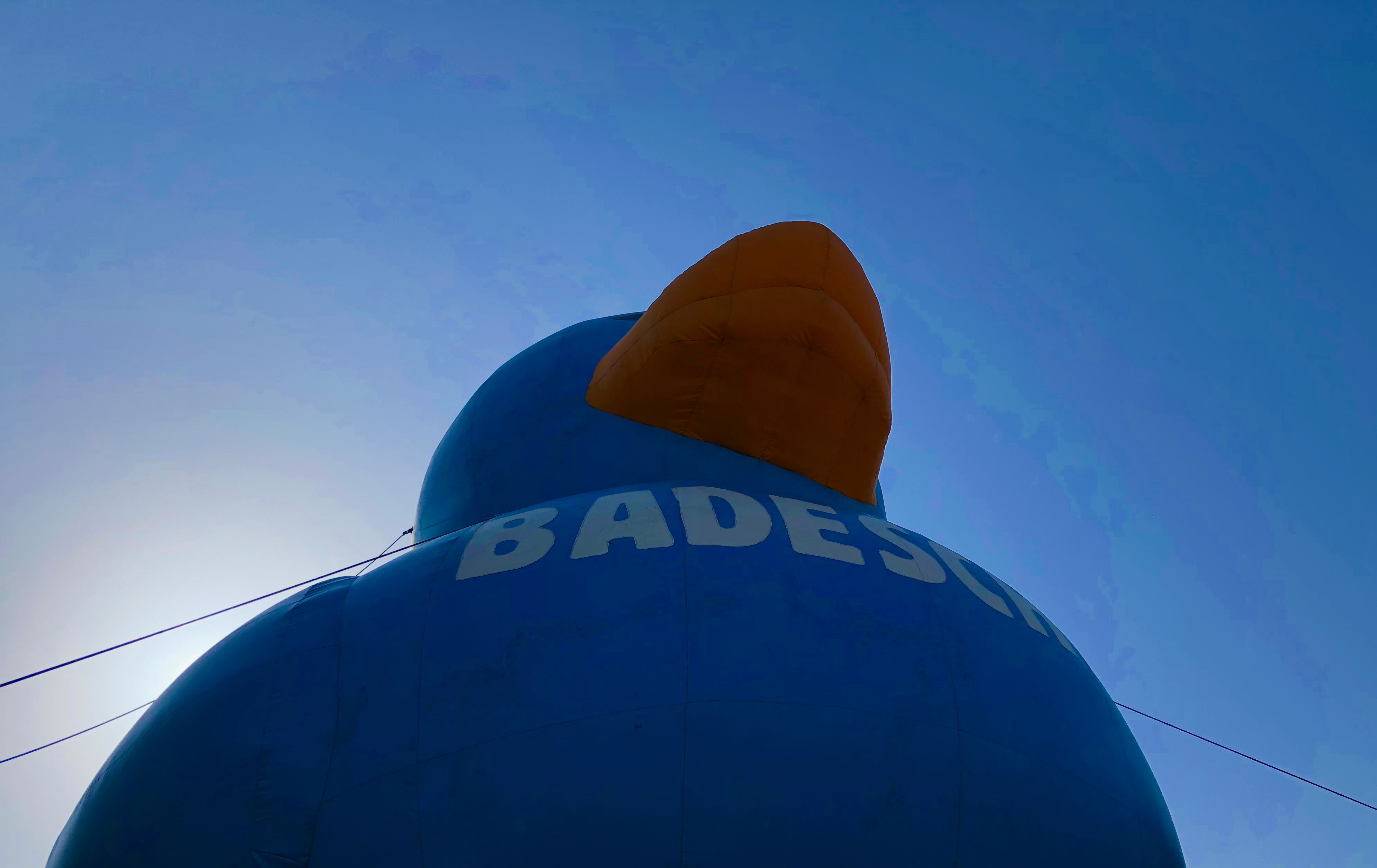 ---
Bite Club – Disco Brunch 2018 @ Arena Freigelände | 29.04.2018
---
Expect some of Berlin's finest food concepts serving up the tastiest selection of brunch classics; from Cinnamon Buns and
Handmade Ice-cream to Chicken Waffles, Breakfast Buns, Eggs Benedict and a whole lot more. And what better way to enjoy
your food than getting down to the best disco tunes brought to you by Isa GT. Free entry!

For further information: Facebook Event | Facebook Arena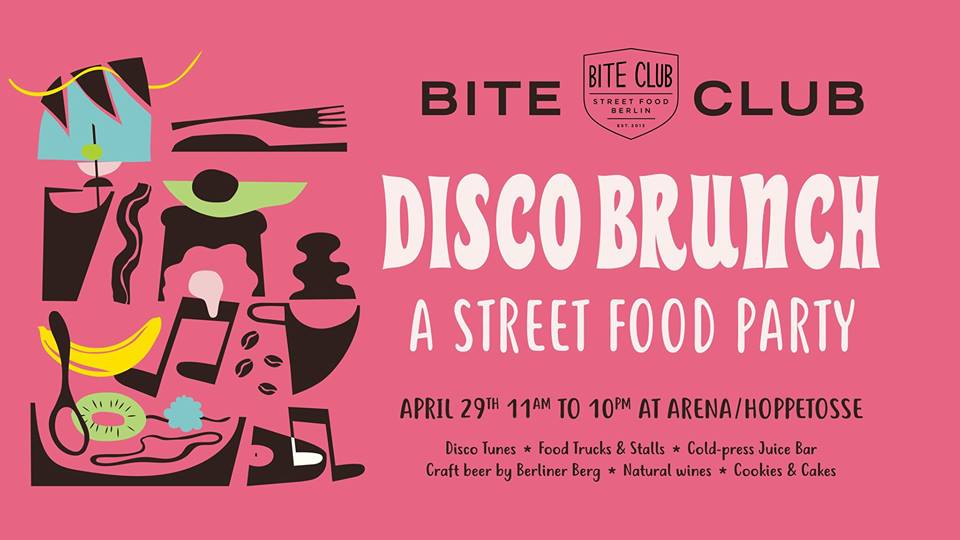 ---
MAI
---
Offizieller Saisonstart / Official Season Opening @ Badeschiff | 01.05.2018
---
For English scroll down:
Endlich ist es wieder so weit! Am 1. Mai eröffnen wir die Badesschiff-Saison 2018 auch offiziell. Also packt eure Freunde,
die coolsten Bikinis und aufregendsten Badehosen ein und kommt vorbei. Wie immer erwarten euch der schönste Stadtstrand
Berlins, ein türkisfarbener Pool in der Spree, unser gut gelauntes Barpersonal und unsere mit allen Wassern gewaschenen
Bademeister*innen. Wir freuen uns auf eine sonnige Saison mit euch!
Are you ready for a new season in the sun? On the 1st of May we will officially open the Badeschiff-season 2018. So pack your
friends, the coolest bikinis and your most exciting swim trunks and join us for a dip in the pool or a cold drink at the bar. As
always, the most beautiful city beach of Berlin, a turquoise pool in the river Spree, our cheerful bar staff and our attentive
lifeguards are expecting you. We look forward to a sunny season with you!
Weitere Informationen: Facebook Event | Facebook Badeschiff | Saisonpass | Badeschiff Sessions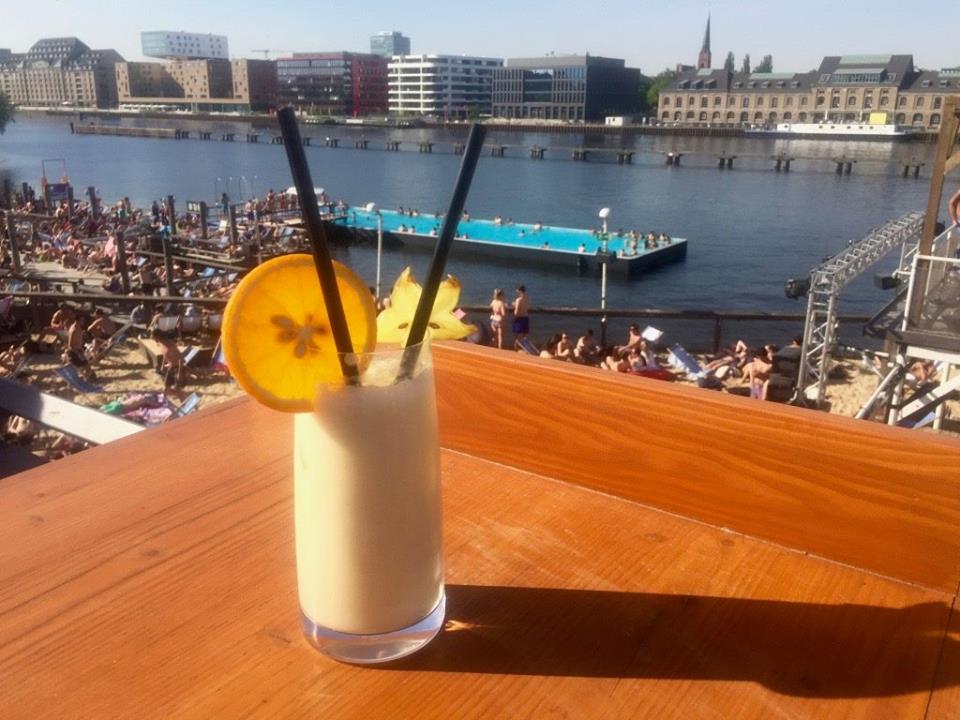 ---
Desertfest Berlin 2018 @ Arena | 4., 5. & 6.05.2018
---
CAPITOL OF THE ALMIGHTY RIFF!
Line Up:
MONSTER MAGNET, GRAVEYARD, HIGH ON FIRE (20 years anniversary show), NEBULA ( re union show! ), EYEHATEGOD,
WEEDEATER, ELDER, CHURCH OF MISERY, RADIO MOSCOW, HORISONT, MONOLORD, LUCIFER, JEX THOTH,
THE BLACK WIZARDS, PLANET OF ZEUS, DEATH ALLEY, DOPELORD, YURI GAGARIN, DEAD LORD, LIONIZE
CHURCH OF THE COSMIC SKULL, FREEDOM HAWK, KING BUFFALO, THE PRETTY LIGHTNING, THE NECROMANCERS, MAIDAVALE
For further information: Facebook Event | Website  | Tickets | Facebook Arena

---
---